In todays's highly competitive business environment, efficient materials flow system are critical and essential. We expertise in providing sorting, logistic and warehousing solution enables our clients to achieve maximum capacity and productivity. As a manufactured goods, parcels, cartons. and to be palletized into warehouse racking system, or to directly convey from dispatch into truck, with or without pallets.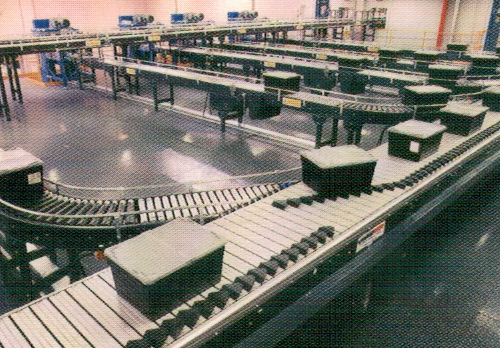 ACE SORTER
A high speed linear sliding shoe sorter isd eveloped for lighter sorting applications, suitable for use within a wide variety of industries including food, pharmaceutical, manufacturing, warehousing & distribution.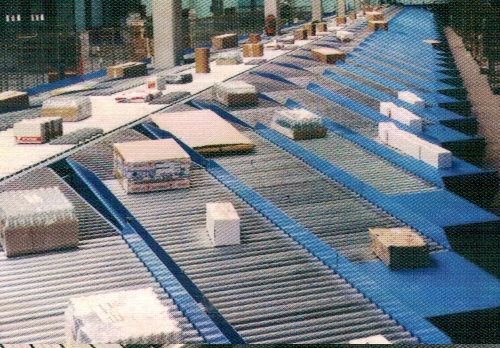 AUTO SORTER
The sorting of articles of irregular shape & size from a continuous transport flow requires a specialist approach. The Auto Sorter has achieved sorting capacity of 12,000 packages per hour & is very accurate due to its unique operating mode.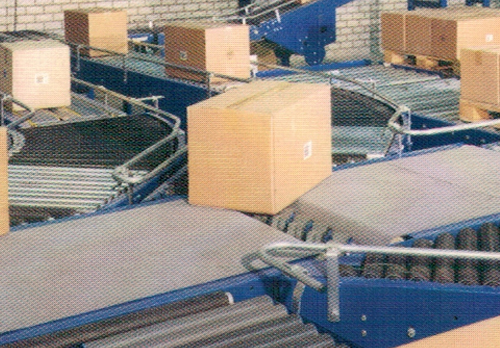 VARI SORTER
Goods sorting by pop-up of swivel wheels. The sorting unit can be designed for single-sided or dual-sided diverting.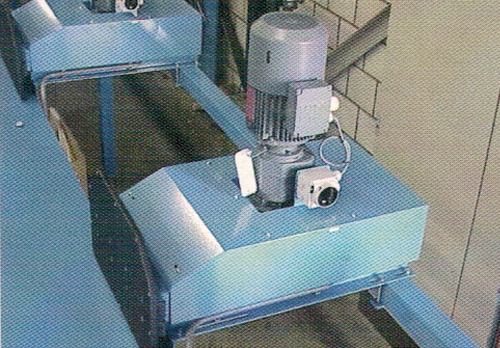 PUSHER SORTER
Pusher sorter is designed for low sorthing capacity. Two types of pusher are available: Pneumatic pusher (max. 1500 packages per hour) and electro-mechanical pusher (max. 3500 packages per hour).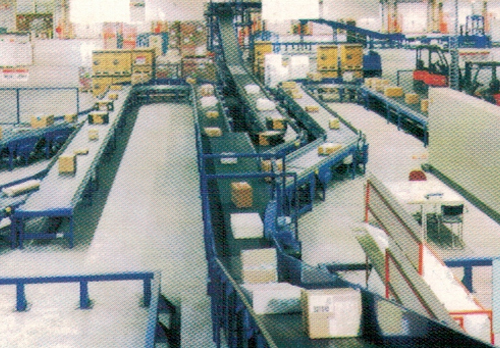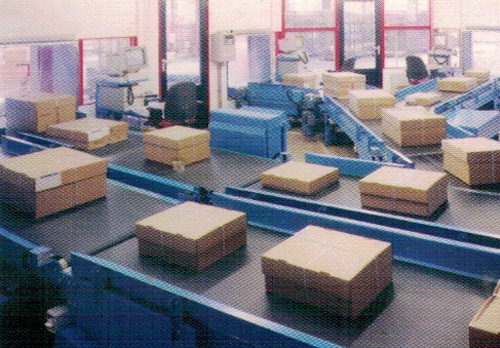 MERGING CONVEYOR
The dynamic merging of goods at a high conveyor speed calls for a certain amount of expertise. Our merging conveyor enables goods to be merged at a high rate of throughput while being tracked at all times.


We provide Design, Manufacture, Project Management & Supply of the following:
~ Standard/Custom-design conveyor system
~ Spiralveyor & Flexible slat belt (Ambaveyor)
~ Pallet transport conveyor
~ Palletizing system including robot
~ Sorting system with barcode & image scanning
~ Telescopic conveyor fixed & traversing
~ Racking system
~ Overall control & system software design/programming
~ Interface with Warehousing Management System (WMS)
~ SCADA (Visualization) system integration.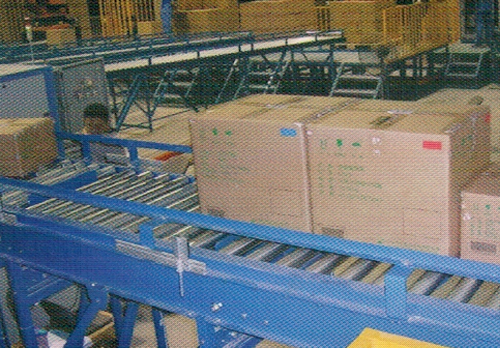 IDENTIFICATION SYSTEM
Goods can be identified and sorted in many ways - weight, size, identical label or barcode.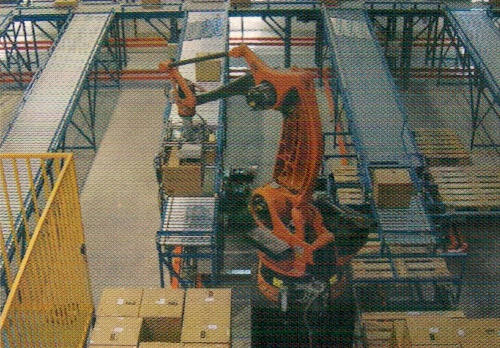 Palletizing system with robot
automated stacking of goods on paleet by robot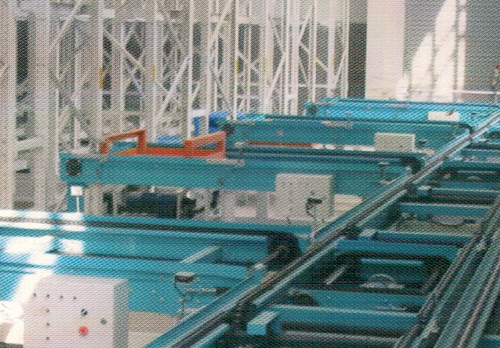 Pellet chain Conveyor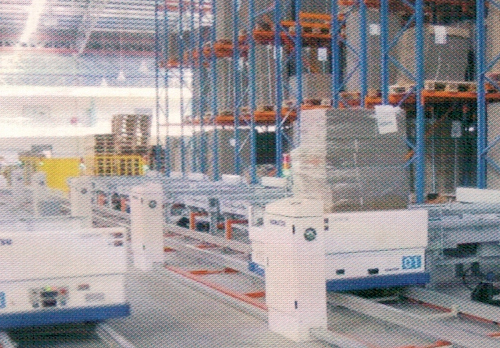 Automated guided vehicle (AGV) integrated with warehousing system